Waco Disc Golf Courses
We are dedicated to featuring the local courses in Waco, where you can enjoy this fun and challenging sport with your friends and family. You can find courses for all skill levels and preferences in Waco, from beginner-friendly to expert-level.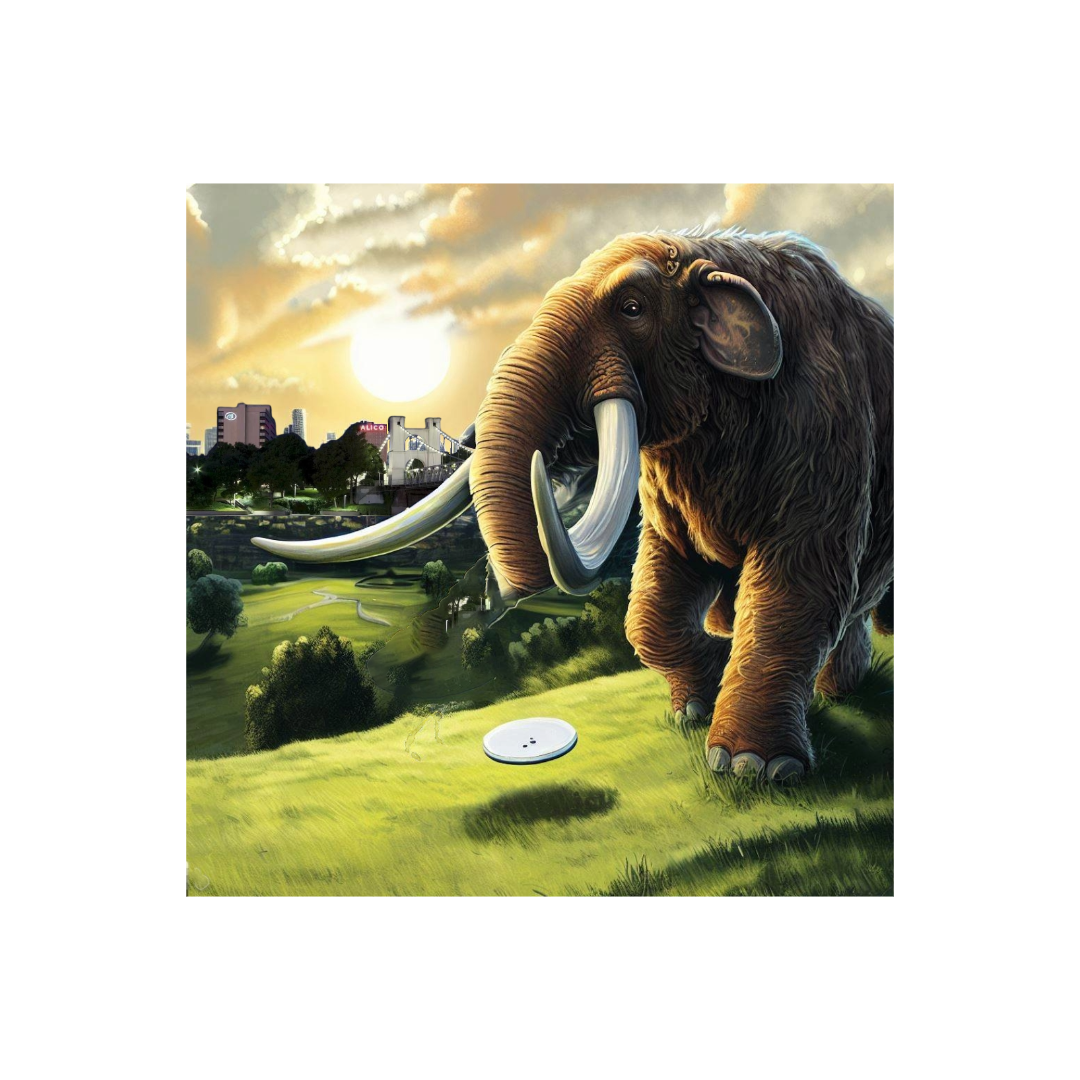 Brazos Park East's "The Beast"
Brazos Park East, also known as "The Beast", is one of the most popular and challenging disc golf courses in Waco, Texas. The Beast is a 18-hole course that spans 7949 feet along the Brazos River. It has a par of 64 and a rating of 4.2 out of 5 stars on Disc Golf Course Review. The course offers a variety of terrain, elevation, and obstacles, such as water hazards, trees, and wind. The course is suitable for all skill levels, but it will test your accuracy and endurance.
The Beast is also a prestigious course that hosts the Waco Annual Charity Open (WACO), which is the second stop on the PDGA Pro Tour. The WACO is a great opportunity to watch the top players compete on the challenging course and to support local charities.
The Beast is a course that will challenge you to use all your discs and skills. You will need to plan your shots carefully and adjust to the changing conditions. You will also enjoy the views of the river and the park, as well as the friendly and competitive atmosphere of the Waco disc golf community.
Directions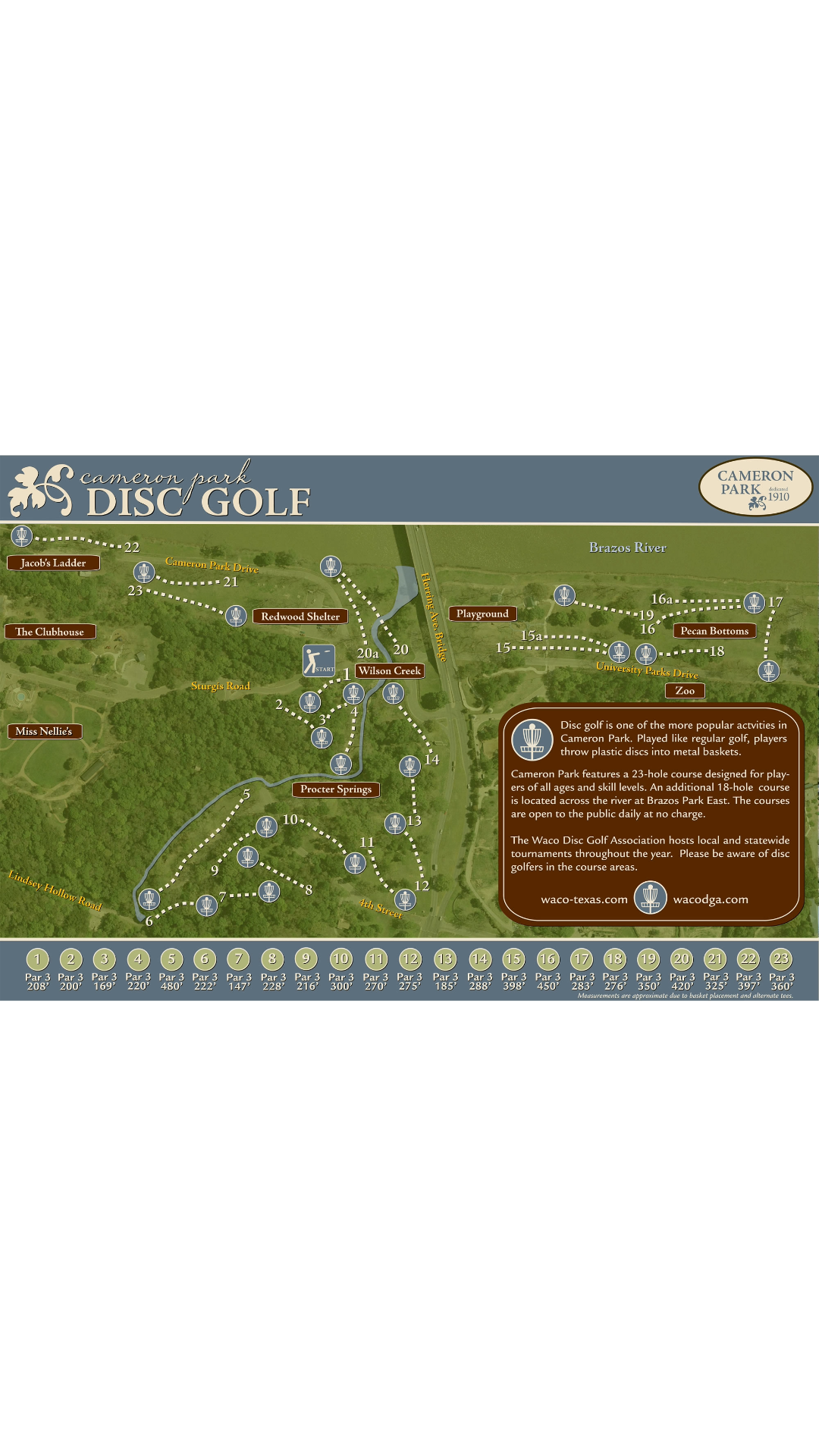 Cameron Park West
Cameron Park West disc golf course near the Brazos River is a well-rounded playground for disc golfers of all skill levels. Established in 1994, it features 23 holes with Prodigy T1 targets and concrete tees. The terrain is a mix of hilly, wooded, and rocky areas, including multiple holes that go through thickets. It offers 3 elevated tees and 8 open field holes, providing a huge variety of hole types and shots. There are also plenty of ace run opportunities for those looking to score big.


Directions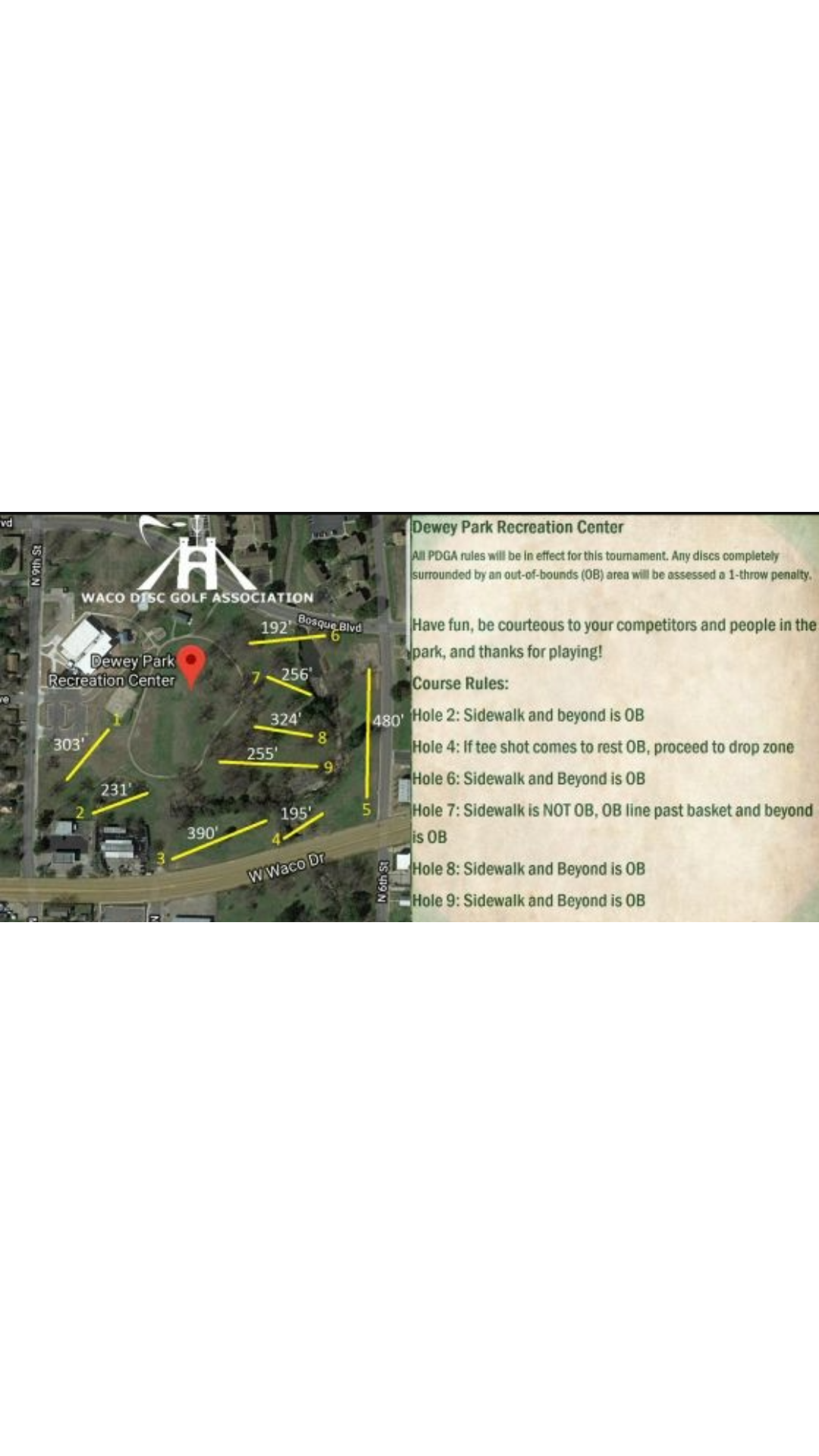 Dewey Disc Golf Park
Dewey Park is 9-hole, par-28 course that's been a staple in the disc golf community since 2018. Situated in a picturesque city park, this disc golf course offers advanced players a challenging layout with numerous out-of-bound areas, while also being accessible for those just getting started in the sport.
Kick off your game next to the rec center's basketball court, where Hole 1 sets the stage for a counter-clockwise tour around a serene creek and towering old-growth trees. With concrete tees and Mach V baskets, every throw is a test of your skill and precision.
Directions